Postmastectomy Tattooing with David Allen
Next workshop will be in Spring, 2020 - Chicago, IL.
Seminar & Workshop
Strengthen your tool set with information, experience, and design principles. The goal isn't for you to emulate my style or compositions, but to bolster your work and entire process. As much as this is about postmastectomy tattooing, this knowledge is applicable for all types of tattooing!
Two days of help, information, experiments and community. You'll be left inspired, overwhelmed with information, and equipped in unexpected ways. I'd rather you be overloaded with knowledge, than leave wishing there was more.
It's important to keep the size of the class small, so we can bounce around conversation and ideas. Everyone gets time.
Topics include:
Understanding Breast Procedures
We'll start from scratch and wrap our heads around reconstruction with implants, tissue flap, nipple sparing, mastectomy without reconstruction, fat grafting, lumpectomy, and partial mastectomy. This is the perfect chance to ask any and all questions!
* Schedule permitting, we'll get time with a plastic surgeon to talk us through procedures and answer questions.
Understanding Scar Tissue
We'll detail scarring, radiation and the response of the epidermis. Understanding that scars respond differently is important, so we'll dive into how the body heals and how to effectively tattoo into scar tissue.
Design & Composition: Gestalt Theory
Using design principles to influence a viewer… by diving into each principle, direct examples are given to show how scarring and dimpling can be concealed or visually consolidated. This is applicable to all type of scarring, altered shapes, and/or cover-ups. This also includes placement ideas and sizing tips.
Empathy
Using innate skills in effort to understand and meet clients where they are. Translating what a person wants into a final product requires context. Learn how to understand what a client is asking for by giving them the freedom to show you.
Help for the helper
Let's talk about compassion fatigue. If you are emotionally present and discussing trauma, it's important to understand how therapists and medical professionals handle the weight without burn out.
Extra
Tattooing with a liner
I'll give detailed, hands-on examples of lining and (especially) shading with a 3 liner. In addition to standard lining and shading, using a small grouping can cause less trauma. Add this technique to your repertoire. You'll be able to watch me do a small tattoo and ask questions, then we'll sit and have you tattoo silicon with various types of marks while I watch and offer tips.
Tech
Printing stencils, Photoshop compositions, creating thumbnails with clients and capturing reference from all sorts of sources.
Hospitality
How covering bases (with small details) will solidify your customer care.
Slack Channel
All attendees of the workshop get access to a community Slack channel. It's a place to bounce around ideas and ask questions amongst like minds!
Upon purchase of admittance, you're welcome to include any specific information you're curious about or want to learn and I'll do my best to include your needs.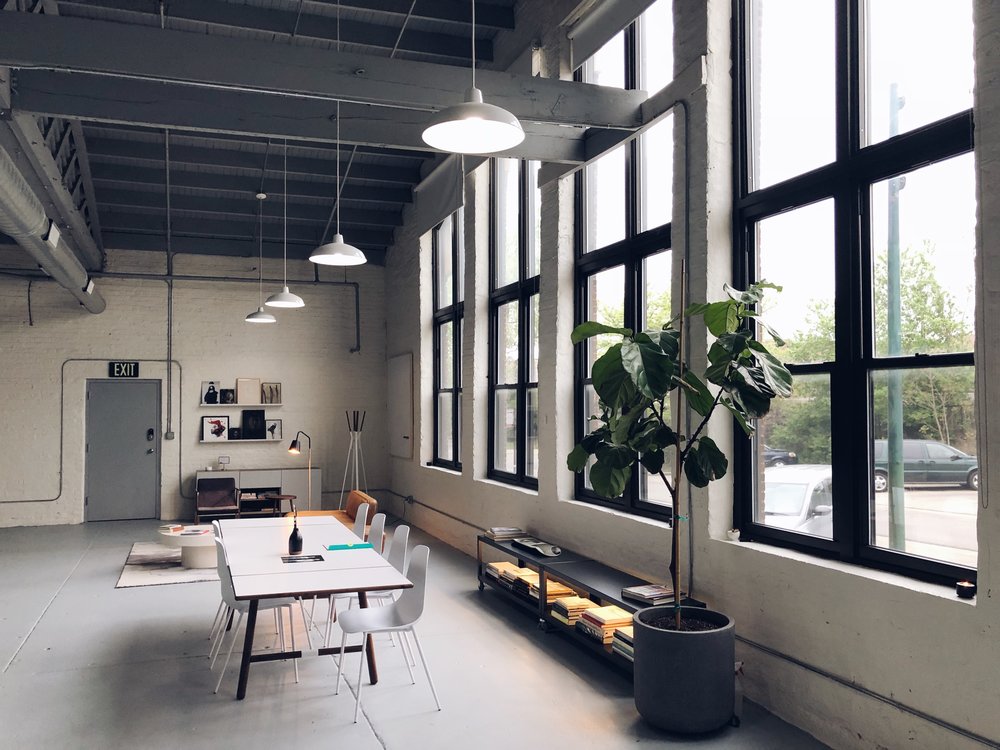 We've setup a page with info about the studio, Chicago and our surrounding neighborhood, Ravenswood.